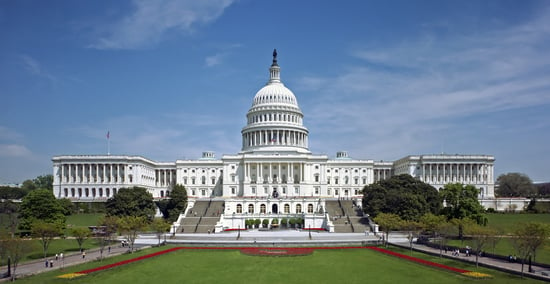 The Coronavirus Aid, Relief, and Economic Security Act (CARES) is the largest economic assistance bill in our country's history. It allocates $2 trillion toward broad relief efforts, which includes significant funding for business relief through the SBA. We have included key information for lenders below.
Updates to Economic Injury Disaster Loans
The CARES Act creates new Emergency Economic Injury Grants under the SBA's Office of Disaster Assistance to provide quick relief for applications awaiting processing of SBA Economic Injury Disaster Loans (EIDL). Loan applicants can receive up to $10,000 to cover immediate payroll, mortgage, rent, and other specified expenses. This is a forgivable loan advance and does not have to be repaid.
To access an Emergency Economic Injury Grant, a business must first apply for an EIDL and then request an advance.
Small Business Debt Relief Program
Small businesses currently with non-disaster SBA loans such as 7(a), 504, and microloans are eligible for debt relief. The SBA will cover all loan payments on these SBA loans, including principal, interest, and fees, for six months. This relief will also be available to new borrowers who take out loans within six months of the President signing the bill into law.
Paycheck Protection Program Loans
The new Paycheck Protection Program (PPP) will provide fully federally-guaranteed loans help small businesses cover their near-term operating expenses and retain employees. Some or all of these loans may be forgiven if employers maintain their payroll at normal levels during the eight weeks after loan origination.
The application process will begin for small businesses and sole proprietorships on April 3, 2020, with independent contractors and self-employed individuals beginning April 10, 2020. Businesses may apply through any existing SBA 7(a) lender or any federally insured depository institution.
Important Information from LendXP
LendXP is receiving a high volume of inquiries and loan requests. We are prioritizing resources in order to provide the best service to the most people. Therefore, please note the following important information:
Due to the expected high volume of PPP loan requests, lenders must underwrite and submit their own PPP applications through E-Tran. The delegated authority has been extended to all FDIC-regulated banks.
We are prioritizing assisting our partner banks with SBA 7(a) loans, and continue to provide comprehensive support as usual. We ask for patience with longer processing times due to the unprecedented volume, new programs, and new rules.
If you are looking to speak to someone in person with questions about COVID-19 SBA programs (not a specific 7(a) loan request), we recommend contacting your local Small Business Development Center.
We appreciate your patience and support during this extraordinary and challenging time. The most current information and guidance can be found at the Small Business Administration and the National Association of Government Guaranteed Lenders.
You may also enjoy:
Businesses in all States Eligible for SBA Economic Injury Disaster Loans
SBA Support for Businesses During Coronavirus