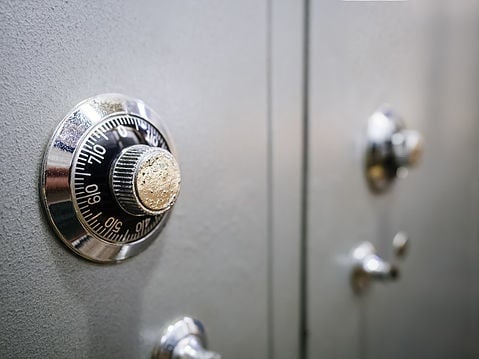 Your SBA loan is underwritten and closed, and your guarantee – which may cover up to $3.75 million – is in place. Now what?
I frequently hear from lenders who are concerned about protecting their guarantee for the life of the loan. While lenders may feel nervous about adhering to the SBA's rules and regulations, maintaining compliance really boils down to a few core guiding principles. Follow these guidelines when servicing or liquidating an SBA-backed loan.
1. Act in a diligent, commercially reasonable manner.
When questions arise, the answers are often found by applying a standard of diligent, commercially reasonable actions. For example, is it commercially reasonable to sell commercial real estate without an appraisal? No, it is reasonable to value real estate before it is liquidated. Is it commercially reasonable to take title to commercial real estate without first determining if any environmental issues exist? No, it is reasonable to complete an environmental review before taking title to real estate. The SBA will not approve the lender's sale of commercial real estate prior to the sale, but it will evaluate the sale at a later time based on whether the sale was commercially reasonable and the lender acted diligently.
2. Remain free of conflicts of interest and preferences.
The underlying premise here is to treat your SBA loans in the same manner as your non-SBA loans. The SBA defines a preference as "an arrangement not pre-approved by SBA that gives a 7(a) lender a preferred position compared to SBA relating to the making, servicing, or liquidation of an SBA loan." [SOP 50 57 (2) Ch.2(A)(40)]
The SBA will allow preferential treatment if it is preapproved by SBA. For example, if the lender wants to take a first on A/R and inventory for its non-SBA line of credit and have the SBA loan take a second lien position, then first get SBA approval. In the same vein, the SBA requires the lender's actions to be free of conflicts of interest. One example is requesting an SBA guarantee for a business owned by a bank employee's spouse. In this situation, the interest of the bank conflicts with the interest of the SBA.
3. Follow the requirements in your SBA loan authorization.
This guidance is exceedingly simple, and yet, many lenders don't realize its importance. The loan authorization is one of the most important documents when making an SBA loan. It dictates the note terms, the required collateral and other conditions the lender must meet to ensure that SBA honors its guarantee. When deciding what servicing and/or liquidation action to take, always refer back to the SBA loan authorization to determine what the SBA had originally required. If you want to change something in the requirements, ensure you know whether a change to the SBA loan authorization terms is a "unilateral" action, an action that requires SBA notification, or an action that requires SBA written approval. Always document your file as to any SBA written approvals. Following this simple guidance will go a long way toward protecting your guarantee.
4. Use a standard of prudence.
The SBA loves the word prudent. All actions of an SBA participating lender are evaluated against the prudent standard, which the SBA defines. Always consult the SBA's Servicing and Liquidation SOP 50 57 (2) to determine what the SBA considers prudent.
Recent changes mean the SBA now defines prudent liquidation as occurring within two years. A lender exceeding this timeline must get a written extension to continue the liquidation past 24 months, within 30 days of the expiration of the two-year time period.
Remember, the SBA is not looking for opportunities to revoke a guarantee; it just asks for compliance to its standards. We know the standard operating procedures inside and out – that's why a LendXP client has never had a guarantee denied. If you'd like to talk more details, contact us.