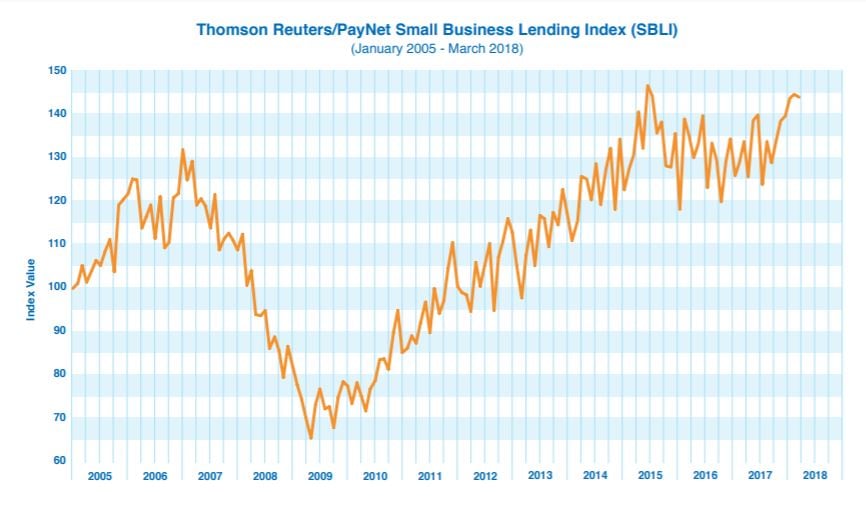 In its most recent Small Business Credit Outlook report from May 2018, small business credit expert PayNet reports big investment increases by small businesses. We read the report, and here's our key takeaways for community lenders. (Access a free copy of the full report below).
After two and half years without much change in levels of expansion, the business cycle gained momentum in Q1 2018. Compared to the same month one year ago, the Small Business Lending Index is up 8%.

At the same time, risk remains relatively modest. The delinquency index of 31-90 days past due crept up to 1.44% from 1.33% one year ago.. Default rates remained flat at 1.84%, down 4 basis points from one year ago.

Two C&I industry sectors, transportation and mining, are benefiting from economic turnarounds. Default rates in these sectors are falling rapidly.

The transportation, mining, and construction industries have experienced significant investment gains in the last year. Transportation increased +9.85%, mining +13.38%, and construction +6.88% compared to this time last year. Look for C&I lending opportunities here.
Contact us if you need expert support financing C&I businesses with loans guaranteed by the SBA or USDA.
Small Business Credit Outlook Report