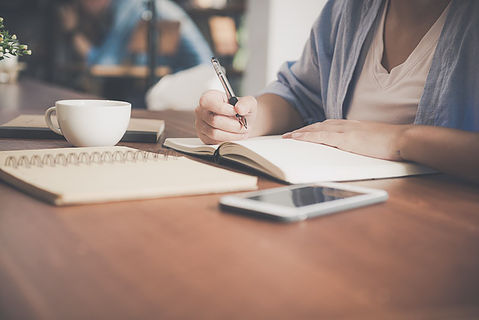 Private businesses are feeling confident about the current economy, but many still aren't comfortable taking on new debt, as the flat rate of 2017's Small Business Lending Index indicates. Further, expected rate hikes in 2018 may add some pressure to the rates of delinquency and default, which have slowly crept upwards during the last two years.
These aren't causes for major concern – but are factors that should be considered as part of your overall lending strategy. This is where refinancing can play an important role. Here's how and when the SBA can be a significant help – including a recent case study.
The economy is chugging along at close to a 3% growth rate, but reports from 2017 show that all segments aren't necessarily growing together. Business is booming for high tech companies and large corporations, but investment from private companies stayed relatively flat in 2017. Indicators from early 2018 show a lot of business confidence and optimism, but that hasn't yet translated into bottom-line results for everyone.
Find New Opportunities Through Refinancing
Every local economy has its own unique makeup of size, industry and growth factors. If you aren't seeing strong demand for debt from existing or new customers in the communities you serve, consider how you might attract new customers with competitive refinance opportunities.
All businesses experience ebbs and flows, and a lender can demonstrate tremendous value when it serves as a helpful resource during both the ups and the downs of the business cycle. Refinancing current debt through the SBA can offer business customers longer terms and lower payments – providing the opportunity to improve cash flow. Your institution will receive a guarantee through the SBA of 75-85%, depending on the loan amount.
Repayment terms on SBA 7(a) loans can be extended from 10-25 years, depending on the use of the loan proceeds. There are no prepayment penalties for loans with less than 15-year terms. If a customer has concerns about the length of the term, the SBA loan can be refinanced at the appropriate time, per your bank's conventional loan policy, or the customer can make additional payments of whatever amount fits their budget. A business may not need an SBA loan for the long-haul – it can just be a resource when needed.
Look for Signs of Early Distress
Loan delinquencies and defaults reached their lowest 10-year levels in 2015, and have crept upwards slightly since then. According to PayNet, Inc., the prospect of multiple Fed rate hikes in 2018 may put additional upward pressure on delinquencies and defaults in the second half of the year.
Community banks should monitor existing customers for signs of early distress. If overall, a business is performing okay, but has started hitting your past-due list, that is the right time to evaluate if they are a good candidate for refinance through the SBA. Don't wait until your borrower is hitting 30 days past due! Once a borrower has been more than 30 days late on a payment, they are not eligible to refinance with the SBA for 36 months. Here's a recent example where acting early produced a positive outcome for everyone.
Manufacturer Weathers a Rough Patch Before Expansion
In 2017, LendXP worked with a manufacturing company when the business experienced a major slowdown. An industry sector that represented 40 percent of the manufacturer's revenue experienced a significant contraction – but it was preparing to expand again in 2018. The manufacturer knew he needed to weather the storm until business levels returned to – and hopefully surpassed – normal levels. His total current debt repayment of $100,000 monthly was putting a strain on his cash flow. His loan repayments were starting to come in late.
His current bank was unwilling to modify the terms of the existing debt. LendXP connected the company with one of its partner banks, which was more than willing to look at refinance opportunities through the SBA.
LendXP and the new bank refinanced his debt with an SBA 7(a) loan on extended terms, cutting his debt repayment in half to $50,0000 monthly. This allowed him to begin saving cash and preparing for the coming expansion in business. Once his business is no longer stressed, he plans to refinance into a conventional loan. Early action preserved a range of solutions that helped him withstand a rough patch, and be headstrong into the future. It's likely the lender will enjoy long-term, repeat business with this customer.
LendXP is your expert resource when you have customers that would benefit from refinancing through the SBA. Learn more about our services and contact us for help.