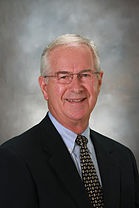 Midwest farmers are faced with lowered crop prices and two to three years of potential non-profitability. As a result, community bankers need to be aware of two helpful options for your Ag Lending toolbox:
Utilization of the SBA Guarantee program to term out the accumulated, carry over debt and;

Introduction of a borrowing base.
Let's take a closer look at these tools:
Utilization of the SBA Guarantee Loan Program
The SBA allows restructuring of the carry-over debt with an SBA Guaranteed loan utilizing other types of security, such as land or equipment. This solution leaves the liquid assets free to support the ongoing cash needs of the business. It also allows the customer to weather non-profitable years.
The Introduction of a Borrowing Base

Borrowing base financing is an excellent way of ensuring adequate financing for ongoing operations. It has frequently been used in businesses with volatile inventories and a need for upfront financing of supplies or when inventories convert to receivables. Borrowing base reporting has been a common tool used in commodity-based lending as livestock feeding, grain elevators, or mixed businesses where there may be production ag and other businesses that introduce larger inventories and accounts receivables. More farm operations are integrating other businesses like custom feeding, a seed business or trucking operation, manure hauling or similar service businesses that are tied to and not separated from the row crop business.
A borrowing base arrangement with a well-planned and monitored cash flow can enhance the monitoring of the borrower's liquidity and ensure real repayment capabilities. Once the customer becomes familiar with the process, they find that borrowing base financing provides them greater planning flexibility, taking advantage of early pay discounts and better market timing.
The combination of an SBA Guaranteed loan and the borrowing base monitored Line of Credit are viewed as a positive when regulators evaluate the bank. SBA Guaranteed loans and help with structuring borrowing base lending are tools LendXP can help you put in your lender toolbox.
For a FREE tailored proposal for your bank's situation or for more information on how these Ag lending tools can help you, call LendXP today!