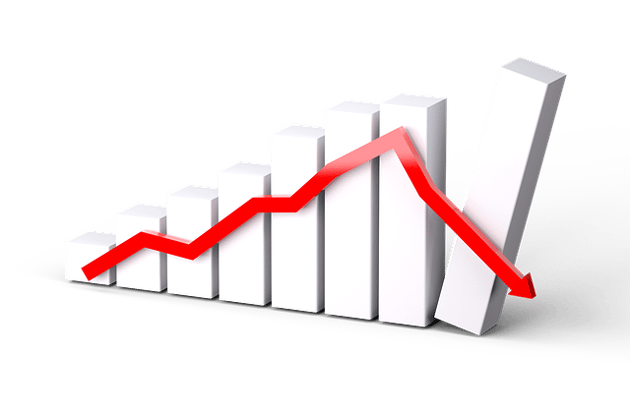 Recent strategic insights reports by PayNet, a leading authority on small business credit, show an increasingly murky U.S. economy. According to its September report, "Sluggish business investment and a slowing global economy threaten to put a damper on U.S. economic growth in Q3, even as U.S. consumers continue to display strength."
The Small Business Lending Index (SBLI) fell 23 points in June - the sharpest monthly decline on record - but then rebounded by 15 points in July. The PayNet Small Business Delinquency Index (SBDI) 31–90 days past due ticked up 1 basis point in July to a 7.5-year high, and 16 basis points above its year-ago level. The SBDI 91–180 days past due was unchanged in July but is up 3 basis points on an annual basis. Both indexes indicate financial stress is slowly building.
So, what does it all mean? Ultimately, no one has a crystal ball. But, economic recessions are an inevitable part of the business cycle. If you're concerned about the impact of an economic slowdown on your business customers, here are two key steps you can take.
1. Evaluate your existing customers and identify which could be most vulnerable in an economic downturn.

Do you have customers in leading economic indicator industries, like transportation or construction? They are often the first to experience business decline on the cusp of a downturn.

Do you have business customers that are highly leveraged, have maxed out lines of credit, or have a line of credit that isn't revolving properly? These customers may not have the financial bandwidth to withstand decreases to revenue.


2. Determine which businesses would benefit from refinancing with an SBA guaranteed loan to maintain financial health.

Refinancing with an SBA loan offers businesses several important benefits:

- Longer terms
- Lower monthly payments
- Improved cash flow
- No prepayment penalties for loans less than 15-year terms

Businesses that are funding their growth with lines of credit, or have lines of credit that aren't properly revolving, can really benefit from the injection of permanent working capital an SBA loan can provide. It's important that lenders approach an SBA refinance as a proactive measure - not a move to make when a business is already showing signs of distress. Once a business is 30 days past due on a payment, it is no longer eligible to refinance with the SBA.
Contact us any time to talk about refinancing options.
If you liked this article, you may also enjoy:
The Right Time to Refinance with the SBA